Get the Communication Support You Need
To Further Your Business or Fulfil Your Individual Needs
Whether it is a meeting, a conference, a job interview or an event, let us take care of your interpreting projects. And we will ensure you get the information you need without any linguistic or cultural barriers.
We Provide Interpretation Services in Over 30 Languages To Individuals Living in Africa, Europe and America.
Here are some of the languages we are able to interpret from and into:

Spanish
French
Italian

German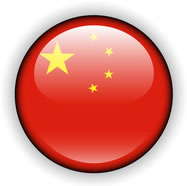 Chinese
Arabic
Turkish
Here are some of the fields we are specialised in for interpreting:
We Use Elite Interpretation Equipment for High Quality Audio
To meet international standards and provide the highest quality audio to ensure a successful interpretation, we use the following interpretation equipment and more:
A. System Filtering Equipment
Headsets
Microphones
Synchronizing Device
Conference Device
Speaker Amplifier
Speakers
Synchro Full Duplex
Contact Us
Do you have any questions about our interpreting services?
Contact us now and we will get back to you straight away. We are always available to answer any questions you may have.
Hire us